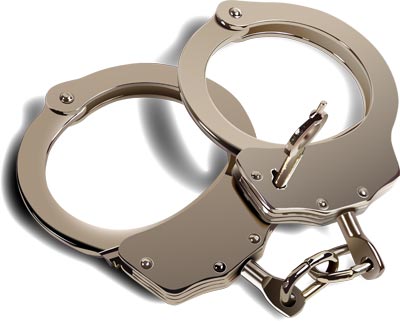 I went to Dooley's Pub for an International Student gathering and headed to a random house party just now. It was actually Tamika's 21st birthday party! (I knew her from BSA video in my US Culture's class) After that I went back with Wendrall to my dorm. After saying good bye to Wendrall at the staircase's junction (He lives in another dorm), I headed up to my dorm alone. A few guys were walking with me. When I was heading to the staircase up the hill. I heard....
EEEEEE.... a car break squeaking sound and here they go..
"Hey stop! I called you stop!!" a loud shout came from my back.
The two guys who were walking next to me were running up at the staircase and trying to take to their heels.
"When the police calls you stop, you stop"
"Why are you running for?" "Lay down!"
The cop was fucking serious! The cop put the handcuffs on the two guys in front on me!!
"Are you guys together?" the cop said.
"No Sir!" I answered!
What the hell! I saw that at my first sight in the USA!
It was just right in front of me. I stopped at there for a while because they were blocking my way!
I wanted to take a picture but I don't think it is a good idea though!
The police might grab my camera away, I bet!
I walked away after that... and barely heard this...
"You guys are underage drinking huh?"....
I kept walking and heading to my dorm!
It sounds creepy though! I watched it a lot in the movie but I have never seen it until today!!